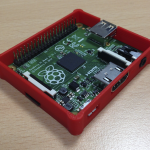 The Raspberry Pi Model A+ is very cute. But it's even cuter with it's own 3D printed case. Here's a case design for you to download and print yourself!
Once I took delivery of the brand new Raspberry Pi Model A+ the day after it was announced, I set about designing a 3D printed case. Here's the result: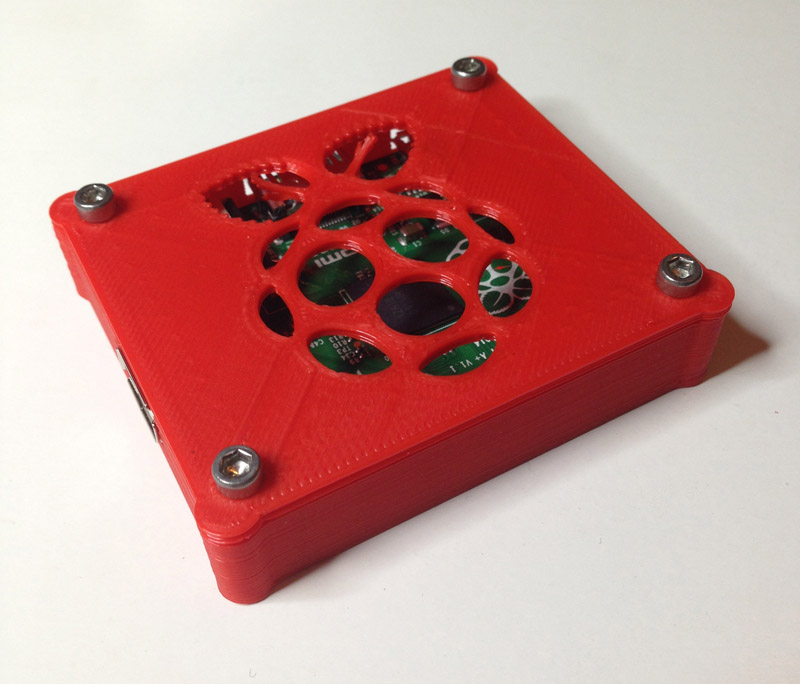 It consists of two main parts, the cover, which is just a flat piece with the Raspberry Pi logo, and the main body of the case, with all the openings in the right place for the cables.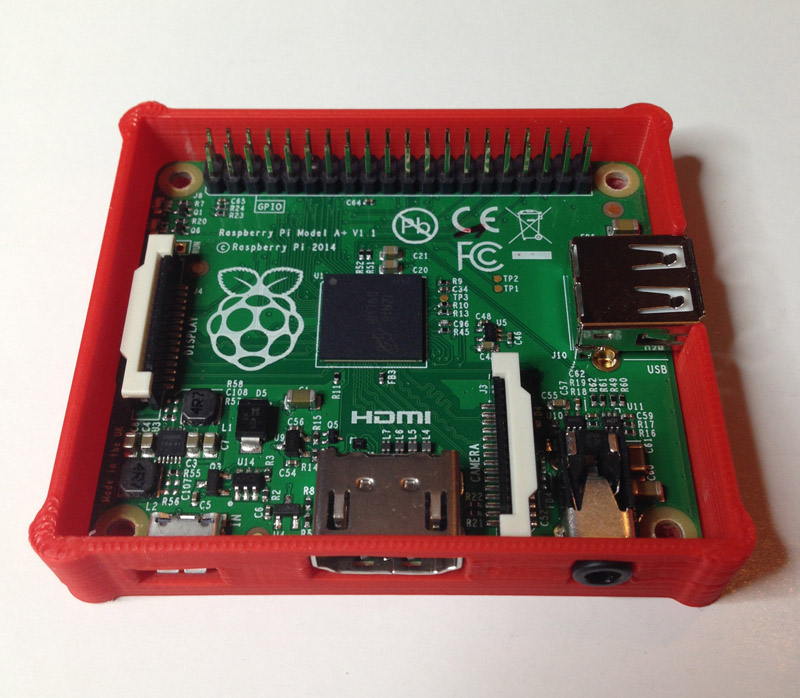 It even has a slot for the microSD card, which sits perfect flush with the case body when it's inserted, and a quick press with a fingernail will easily get it out when you need to. Insert the Pi into the case without the SD card, and when the SD card is inserted, it stops the Pi from falling out if you've no cover on! 🙂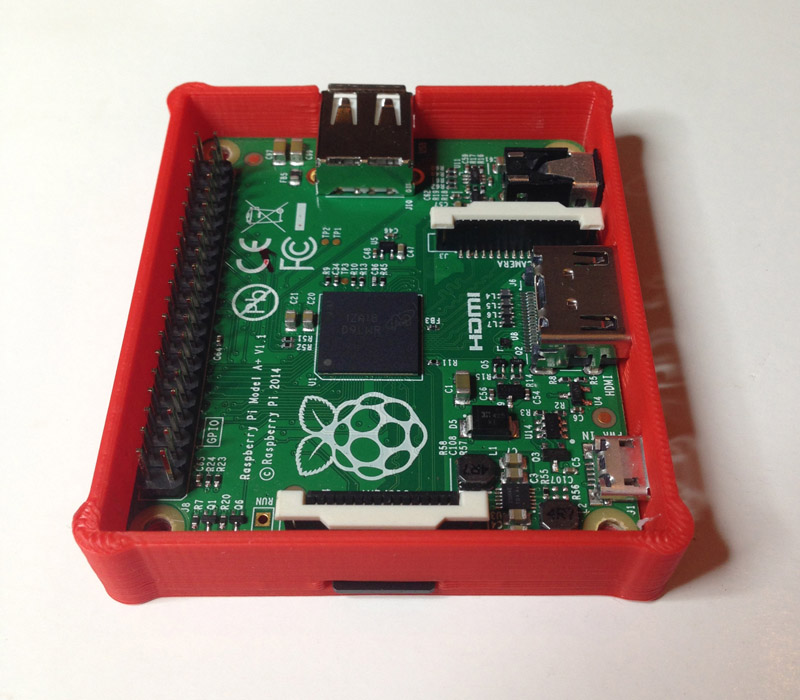 The STL files are downloadable so you can print the case yourself, and if you need to modify it feel free. You might need to add a hole for a GPIO cable, touch screen, or camera module.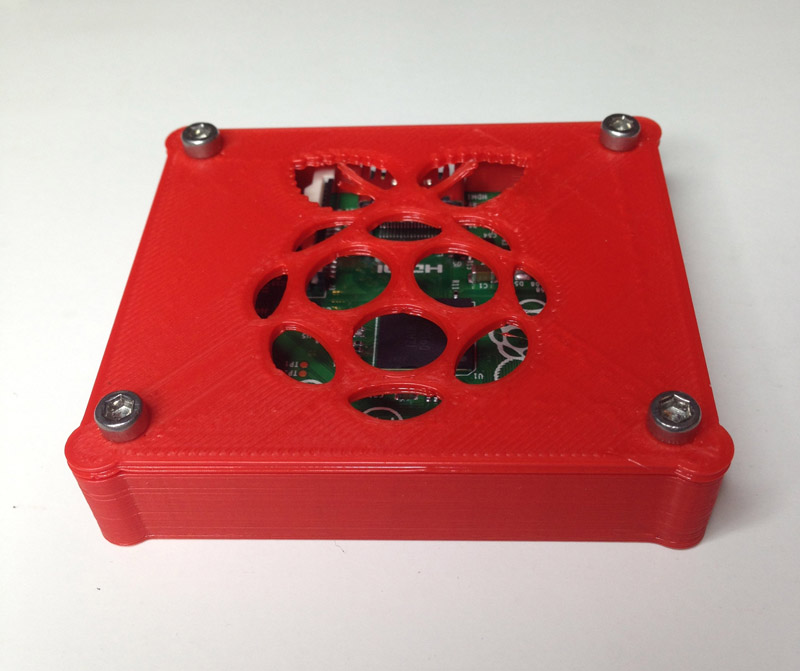 I haven't provided holes at the bottom, the idea is that you drill them in line with the Raspberry Pi mounting holes for a perfect fit. If you use a 2.5mm drill bit, you'll then be able to use M3 x 16mm  screws to attach the top of the case to the bottom, capturing the Raspberry Pi snugly in side. I used some nice looking stainless steel allen bolts. They look a heck of a lot better than some of the cheaper bolts in my local hardware store.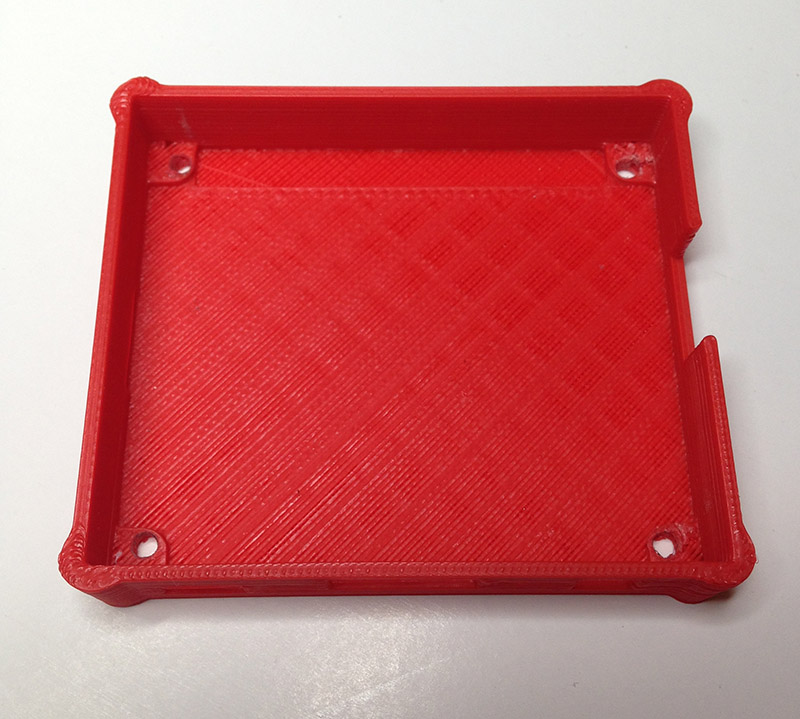 Download thezip file with the stl files from YouMagine here: https://www.youmagine.com/designs/case-for-raspberry-pi-model-a–2
Enjoy!
—Edit—
Here's a version with a laser-cut cover. FANCY! 🙂