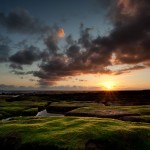 The weather in Ireland is so unpredictable. I live in the mid west of Ireland about an hours drive from the coast of Clare. So when I decide to drive to the coast to do some landscape photography, it's always a gamble. It's even more of a gamble when I head off to a place that's an hour-and-a-half or more. So, the other evening, myself and a regular photographic partner of mine, John Hickey, decided we'd head off to Fanore beach at about 8pm, which would get us to the coast with about an hour to sunset. As we drove, I had a good feeling about the weather. That doesn't count for much, I've had good feelings before, only for the sun dive down behind a thick layer of misty clouds leaving the sky with as much colour as an old black-and-while TV.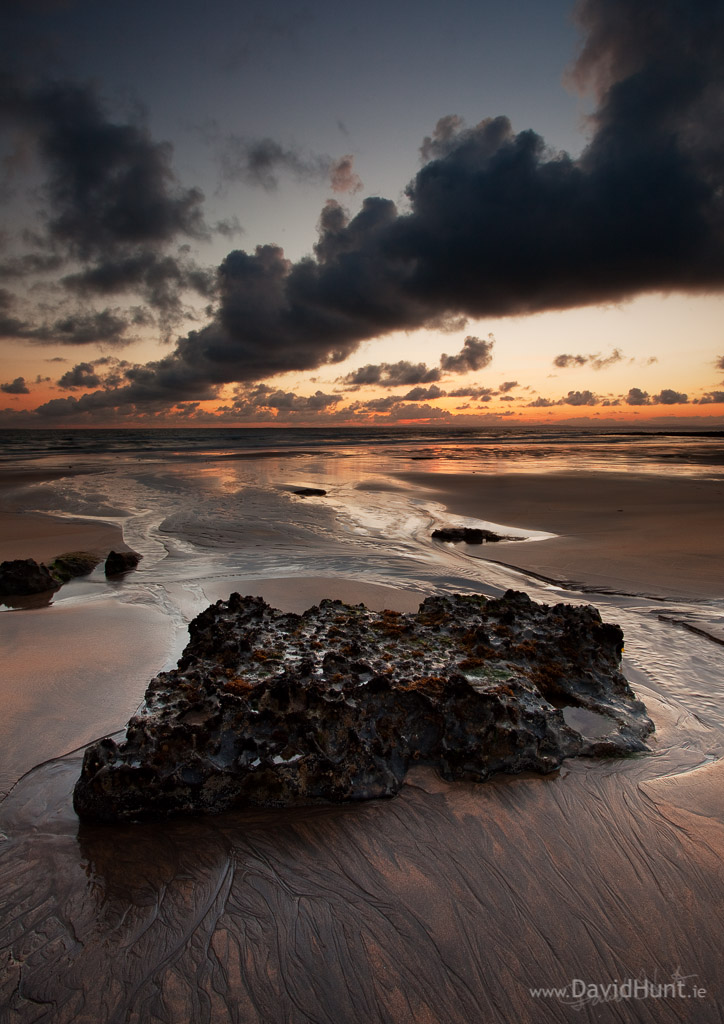 When we arrived, the sky looked good. It looked very good. John and myself headed off in seperate directions. After taking a few initial shots, what was was coming up on the preview screen on the back of my camera looked reasonable. If I got one keeper out of a trip to the coast, I'd be happy. Normally, one trip meant one keeper, and on rare occasions two.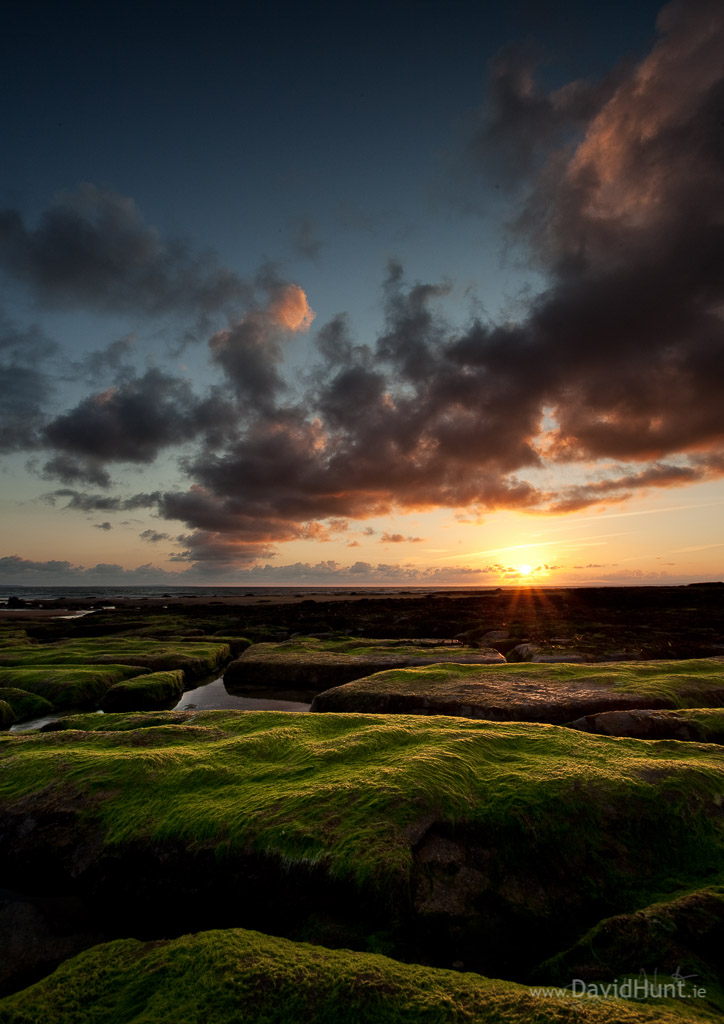 We kept shooting until about 40 minutes after sunset, and the time flew. Each direction I looked gave a new possibility. Fanore beach has a rich variety of foregrounds, from ripples in the sand, to lonely rocks, to green, lichen-covered slabs.
This was one of the rare occasions I got multiple keepers. I'm showing a selection here, but I guarantee you there'll be more shots processed out of that evenings collection of RAW images.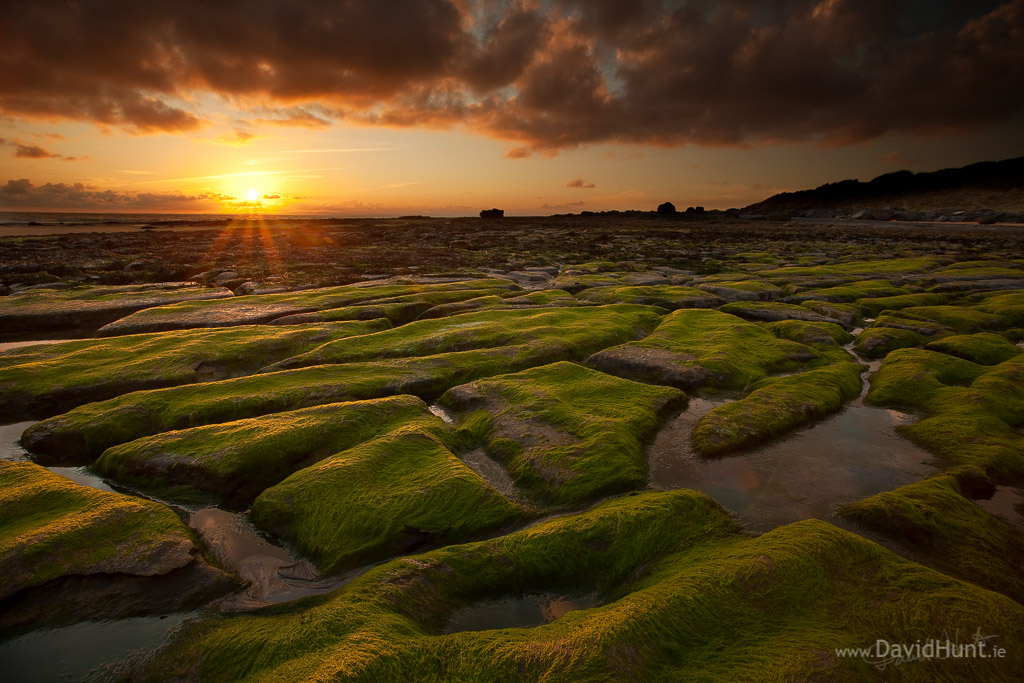 There's something about that kind of sky, and that kind of light, combined with the kind of place that you can only get in The Burren which only comes together once in a blue moon. And that evening it did come together. It was Magic.
–edit– here's a couple more –edit–