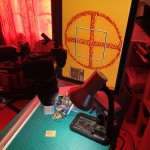 I've recently had the need to solder some small components at home, but don't have a microscope, or even a decent magnifying glass. But then I thought that I'd a rather expensive DSLR and a pretty good macro lens, along with some extension tubes (allows closer focussing). Now I know that the camera has a Live-View facility (it's a Canon 5D Mark III), but would the display be output easily to a monitor? Well, in the box that came with the camera, I found a cable which had a composite connector and some kind of A/V connector for the camera, so I set it up as shown in the pictures, a switched on the camera. The menu was displayed on the monitor, as hoped. Once I'd enabled live view and adjusted the settings so the exposure was OK, I zoomed into the display, first x5 and then x10. Each time the live view display was replicated on the monitor.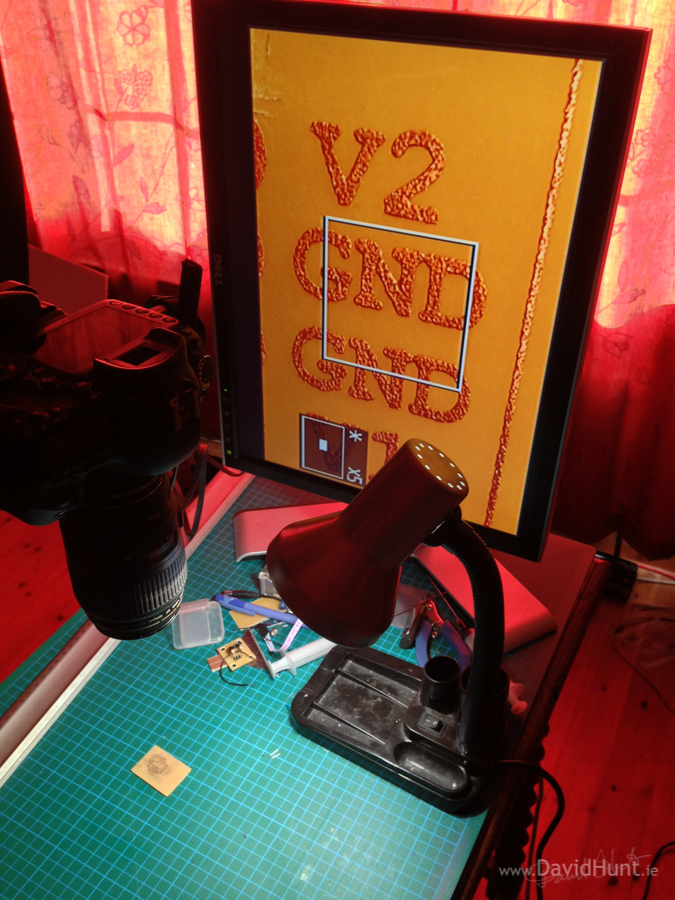 The following image shows a pad that I want to solder. If anything, the view is too close!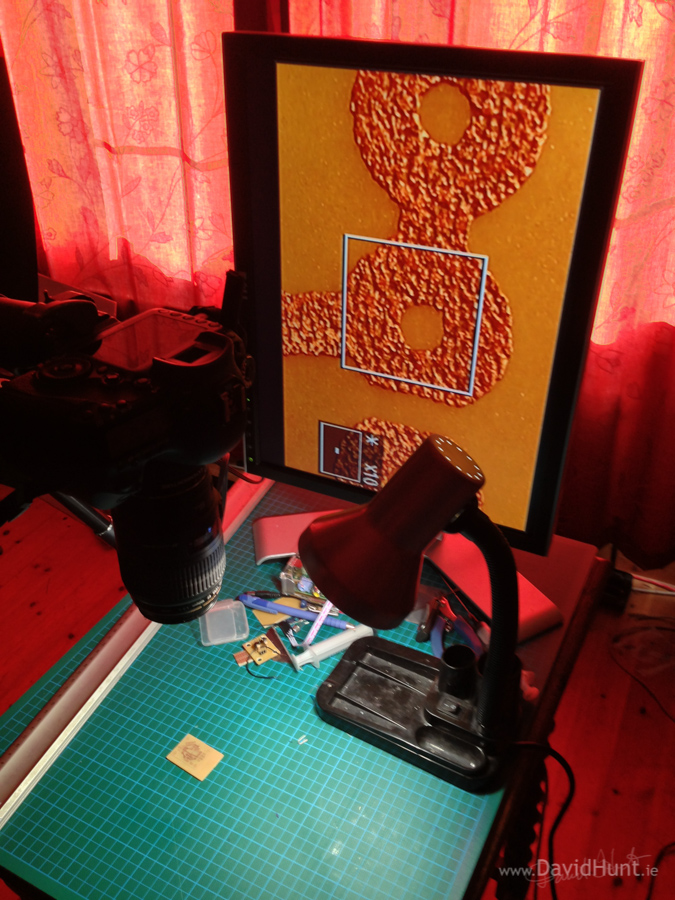 And just as a kind of reference to see what kind of magnification I'm actually getting, here's  another image with a 3.3mm circular feature on the PCB.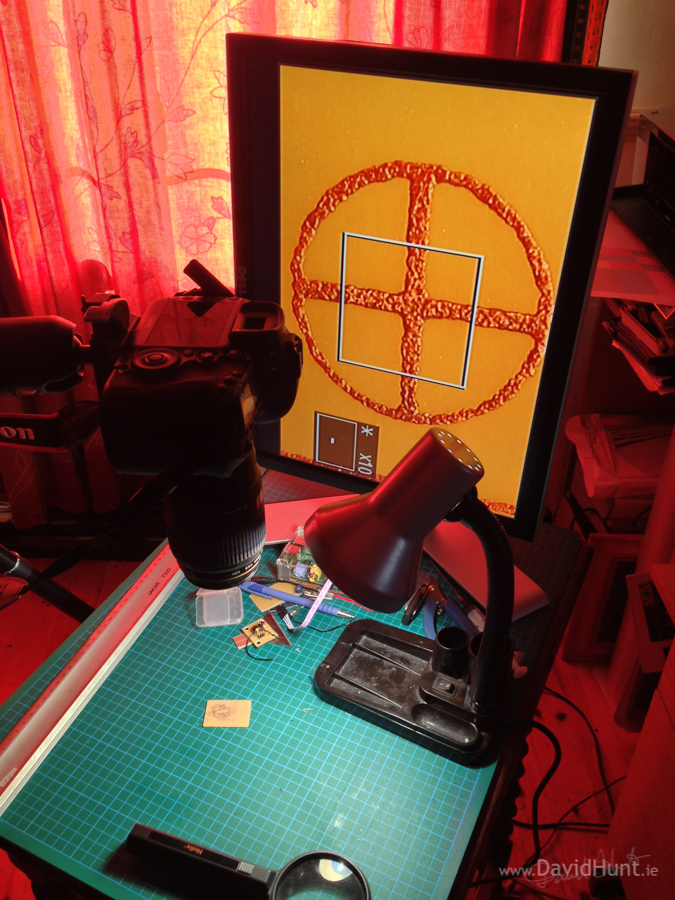 So the monitor object is 3.5mm across, and displays on the monitor at 250mm, so that's a magnification of 70:1. Awesome. And as you can see from the pics, the camera is well away from the working area, so plenty of room to work… 🙂
So, now all I need is a decent soldering iron to let me do a decent job on those small components. 🙂
Edit: As mentioned by Didier in the comments, below, it's a good idea to blow or suck the fumes from the solder away, not just for your owwn health, but also for the health of the front element of the lens! 🙂 A small fan or vacuum cleaner should do the job.