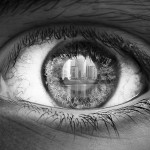 I just received official word that I've won the Photographer of the Year award at Limerick Camera Club for the 2010/2011 season.
Here's a selection of images that placed throughout the year and all added to the tally of points.
In the Open Colour section:
In the Open Monochrome section:

But it was the challenge subjects that I did particularly well in. I was quite pleased with this, as I had put a lot of thought into each month's challenge subject, and managed to place in all seven challenge competitions. The challenge subject is shown above each image.
"Ugly"
"Shadows / Reflections"
"Macro / Close-up"
"Curious"
"Digital Art"
"Self Portrait"
"Pink"