Tag Archives:
RaspberryPi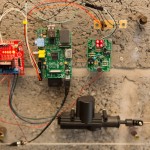 (DISCLAIMER: Not meant as a security solution or a lesson in good dog behavior. It's an experimental proof of concept to play with the application of embedded computing to solve particular use cases)
Sleep deprivation has been driving me mad recently. And it's all down to a new member of the family (kind of), our new dog. She barks at night when she's left out. She barks early in the morning when she's left in. So once I recognized the patterns of her barking, I realized that all I needed was something that would let her out when she needed to go for a pee, usually around 6:30 in the morning. I could do this with a timer switch and a door strike, but where's the fun in that.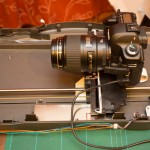 Here's another in the series of articles of photographic uses for the Raspberry Pi SBC (Single Board Computer). This time, it's re-purposing an old flatbed scanner as a macro rail for focus stacking images in macro photography.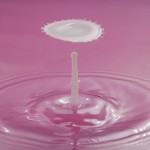 Here's how to build a Water Drop kit using a Raspberry Pi as a controller for a solenoid valve and camera trigger.