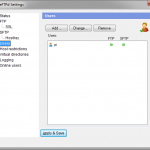 This article shows howto send images to Adobe Lightroom from a wireless connected device.
In the past, I've demonstrated sending images from my CameraPi (Raspberry Pi embedded into a Battery Grip) to my iPad using Shuttersnitch. This is an ideal job for Shittersnitch, as it has an FTP (File Transfer Protocol) server to which you can send images using an FTP client. However, I wanted to send images to Lightroom on my PC when I was working in my studio, so I looked at ways of getting images from my DSLR, through the CameraPi, transmitted wirelessly to the PC over FTP, and then auto-imported into Lightroom so we could review the images as we shoot. Lightroom does not have an FTP server built-in, but thankfully it does have an auto-import feature, where you can set it to "watch" a directory.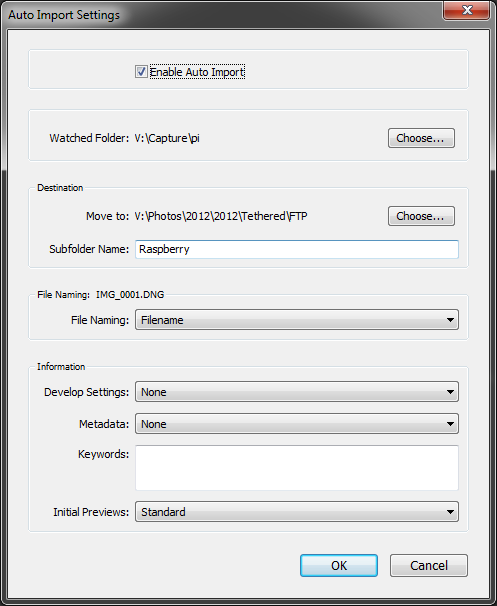 Next, I needed a quick and easy (and free) FTP server for windows. I found an ideal one in the form of freeFTPd, which is available for free download from the freeSSHd and freeFTPd website. Installation is quick and easy, and there's just two steps in getting it up and running.
1. Enable the FTP server: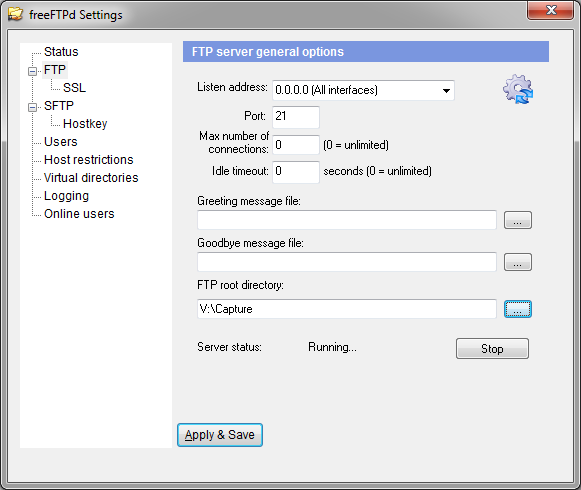 and two, set up a user so a remote ftp client can push images in: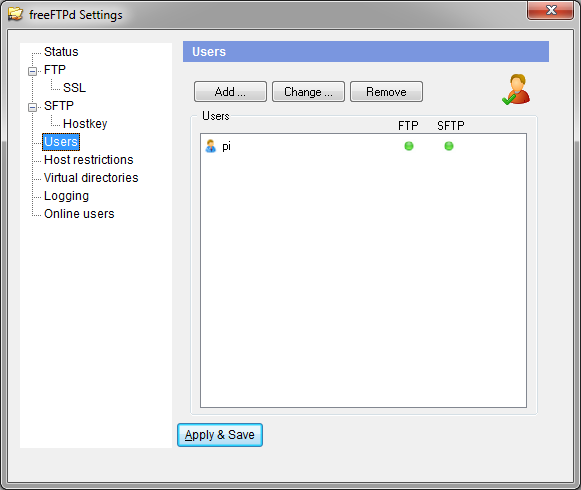 Once, I'd set up Lightroom to look at the same directory as where the FTP server was saving images,  I then opened an FTP client on my CameraPi, and ftp'd an image to my PC, and it appeared in Lightroom a few seconds later!
So now I'll be able  preview images using my iPad when out and about, and preview images on my PC when in the studio.
Raspberry Pi is a trademark of the Raspberry Pi Foundation